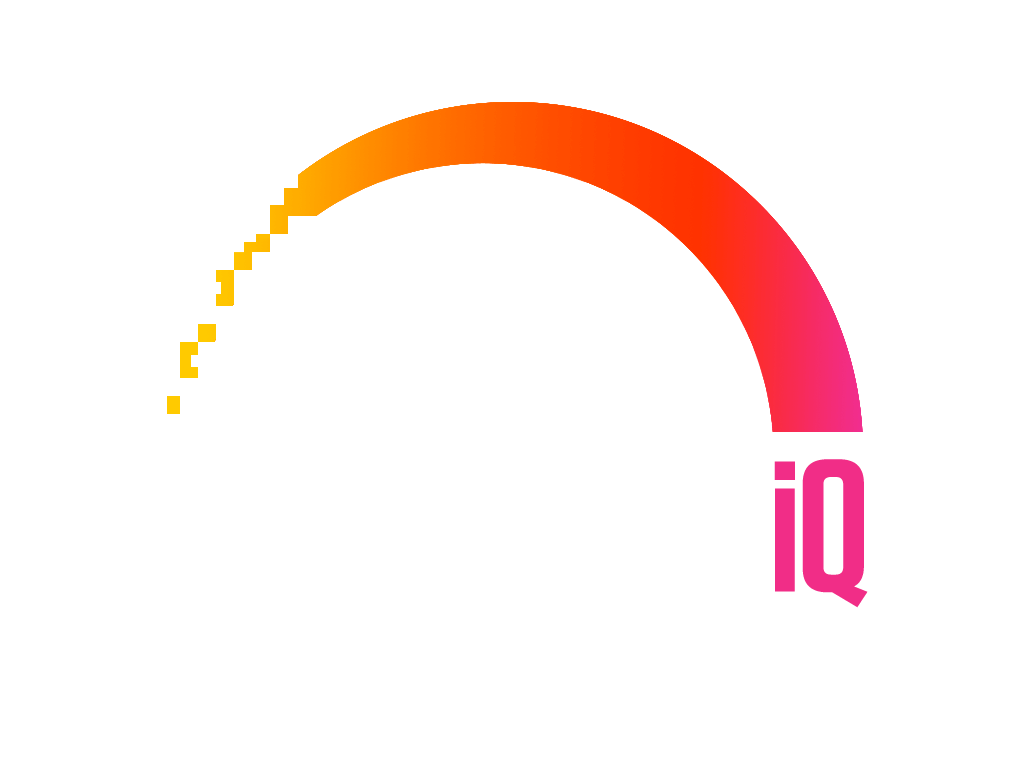 CookielessIQ: Your preparedness score for the cookieless future
Cookieless isn't a technology issue; it's a response to consumer demands. Consumers want greater privacy, and marketers need to deliver it . . . while still meeting their goals.
And with the rise of cookie-free platforms like CTV and mobile apps, and browsers like Safari and Firefox already deprecating cookies, cookie-based tactics are missing up to 70% of the open web.
Consumers demand greater privacy, and marketers need alternative solutions to meet their goals at scale. There really is no reason to delay moving toward cookie-free programmatic.
For advertisers who want to evolve their media beyond third-party cookie-dependence without sacrificing performance, MiQ's CookielessIQ measures and scores your present-day cookieless tactics and delivers recommended future-proofed optimizations provided by our team of expert data scientists.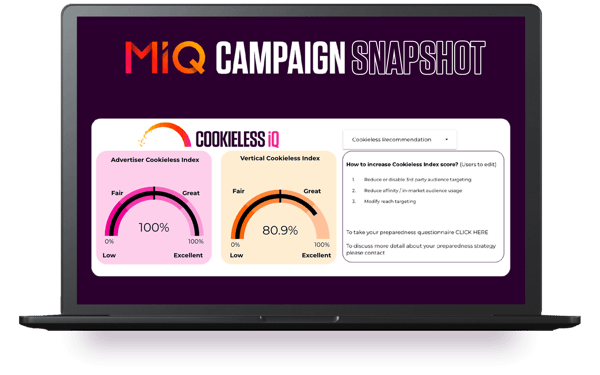 At MiQ, we've been at the forefront of cookieless solutions for advertisers, whether it's developing identity spine technology, providing new ways to target customers, or using clean rooms to ensure our approach to programmatic remains privacy-centric and future-proofed. Finding alternative solutions to improve performance is part of our company's legacy.
CookielessIQ is the first of its kind in the industry, and our latest solution to help customers future-proof their programmatic strategies without sacrificing the outcomes that matter most to them.
With the CookielessIQ, you can . . .

how your score stands out against the competition.

new cookieless tactics for your programmatic campaigns.

identity targeting while lowering costs.