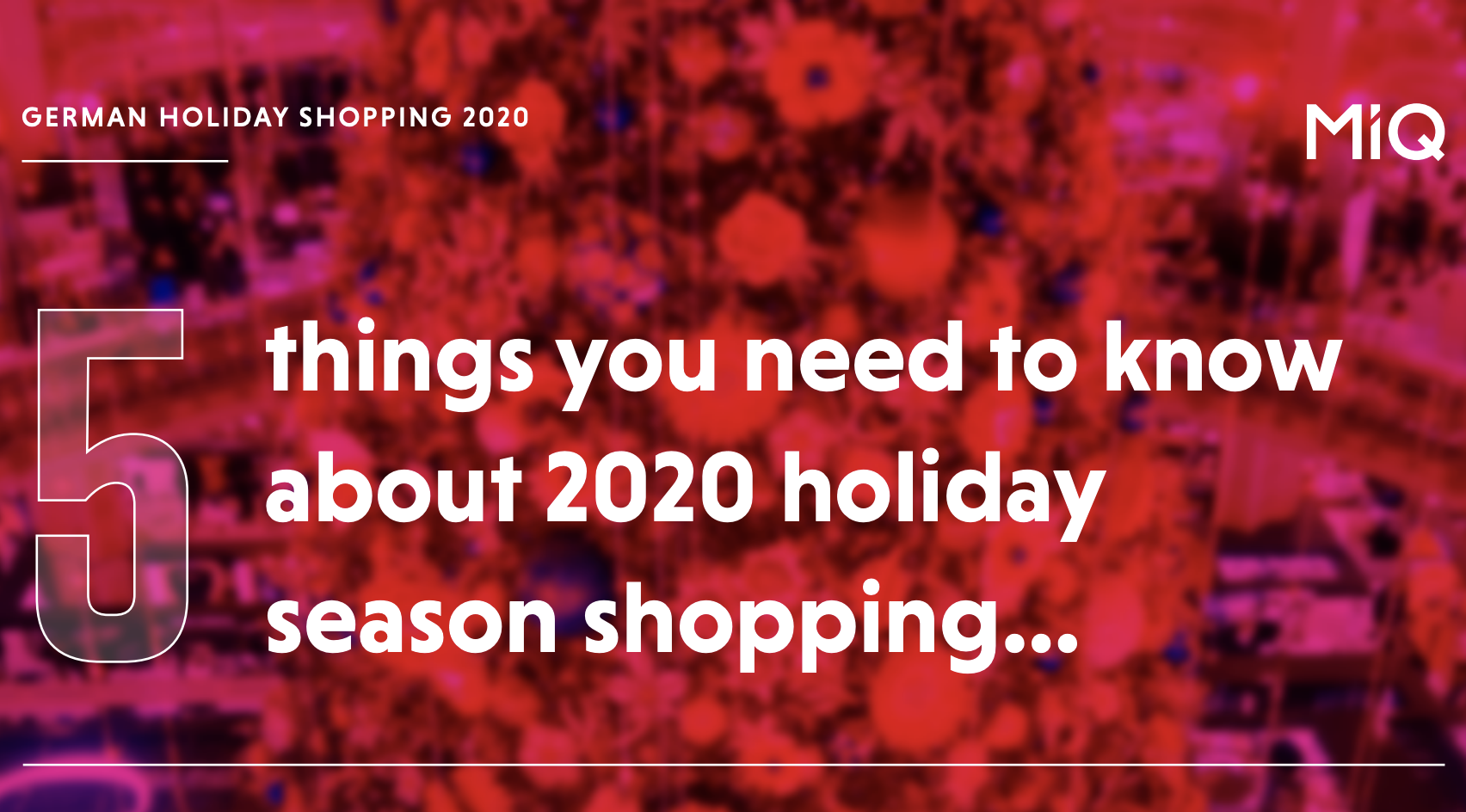 The holiday season is right around the corner, but what will this period look like for Germany in 2020? And how should advertisers prepare?
In this infographic, we've taken a look at MiQ holiday season shopping data from the past few years to understand how economic trends might impact consumer spending.


5 things you need to know:


People will be shopping online more
Mobile will be an even larger factor this holiday season
Retailers can expect fewer and less frequent offline visits
Holiday shopping timelines have shifted
Using emerging platforms and high impact assets
Download the infographic today!