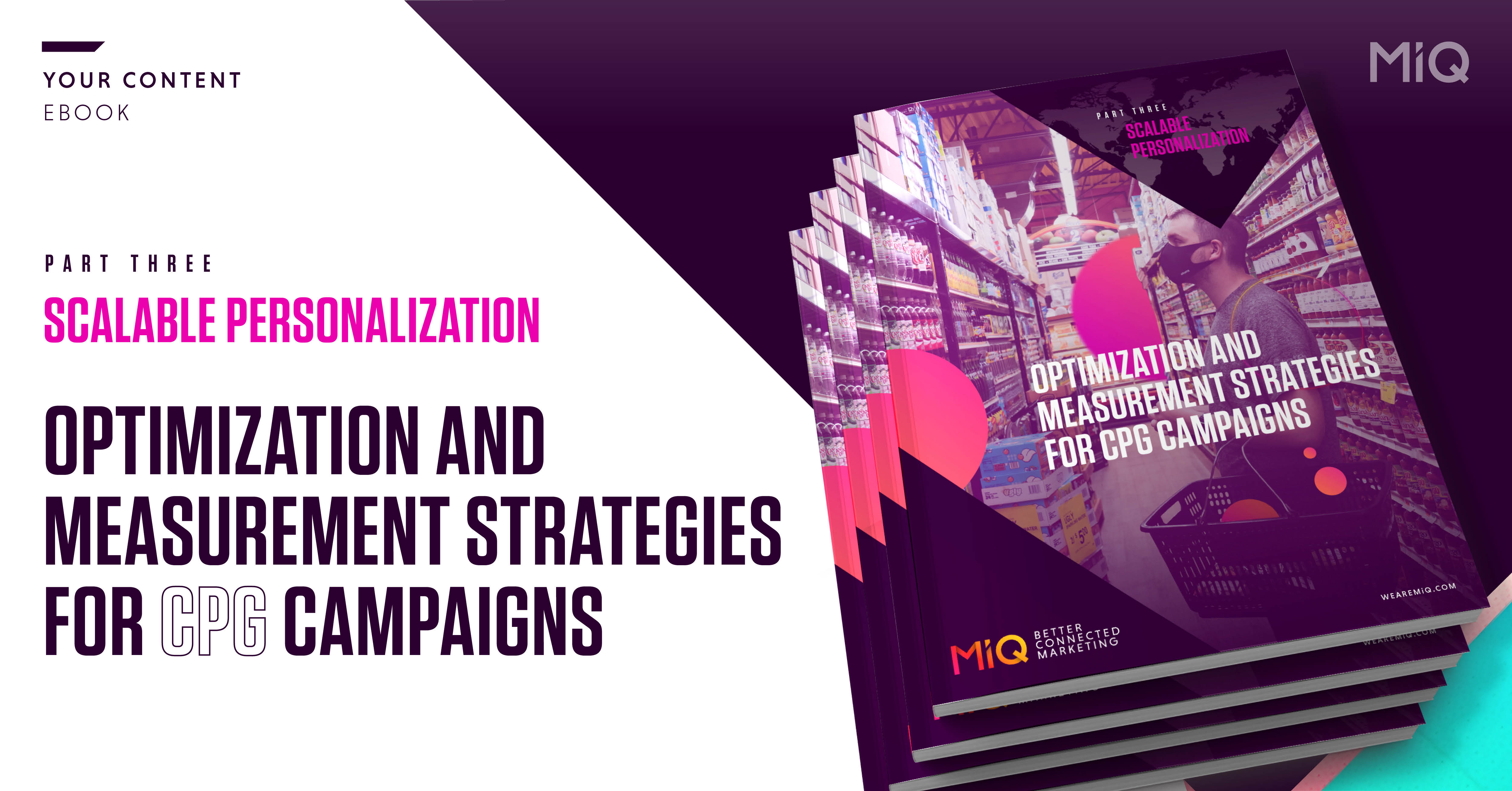 CPG marketers, more than anyone, know that customer journeys are more complex than ever.
And that complexity comes right at the moment digital marketing is going through it's biggest shift in a decade, as we move towards a post-cookies world.
So, how do CPG marketers personalize their campaigns so they're promoting the right products to the right customers with the right creative, while still having the ability to optimize and measure campaigns in-flight? That's what our new ebook is all about.
Take a read to find out:
How you can find the right message for your audience and reach them across the right channels
Why it's crucial to customize your CPG audience targeting strategies
How you can target more effectively in a post-cookie world using hyperlocal solutions
How you can connect your customers online and offline journeys to optimize the results you're looking for